Medication Dispensers
Our Med Ready Medication Dispensers make it easier for our members to take their medication without missing a dose.
Customized to your scheduled dosages
Dispenses up to 4 times a day

Dispenses up to 28 doses

Pairs With HelpAlert Cellular In-Home or Basic Landline Service for Live Reminders if a dose is missed
Lock Box Service
The use of a lock box with any HelpAlert Service is highly recommended. In the event of a medical emergency, you may not be able to get to the door. Having a lockbox will eliminate the extra time an emergency responder will need in order to get to the person in need. Lock Boxes also eliminate the need for forced entry, saving members the expense of costly repairs that may occur during an emergency event.
Personalized Access Code
Code and Location of Box Securely Stored in Monitoring Center Account
Information Only Accessible by Monitoring Center for Emergency Responders
Code Can Be Changed at Anytime – Inform Us of Changes 1-855-55-ALERT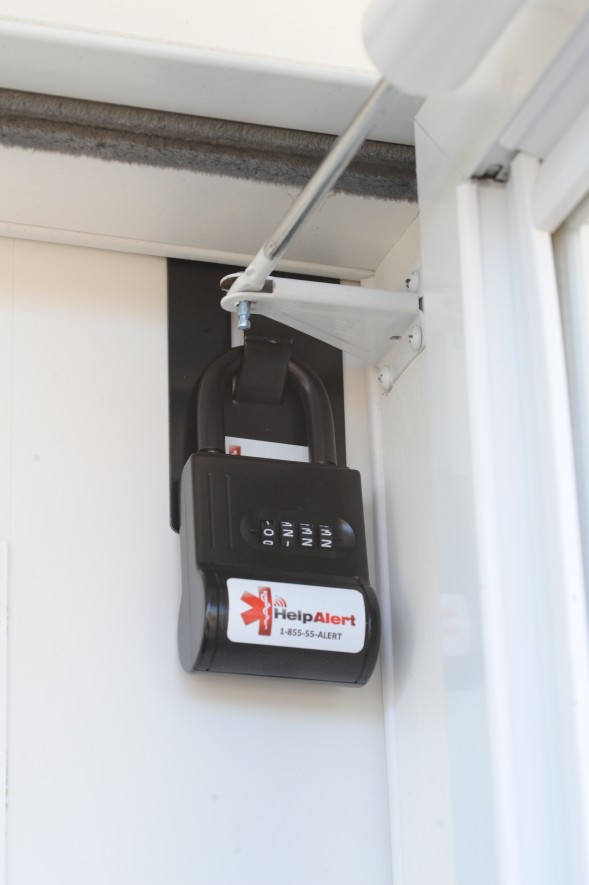 The Choice Is Clear
More than 300,000 people are hospitalized each year from broken hips, and 95 percent of these fractures are the result of a fall, according to the Centers for Disease Control (CDC).